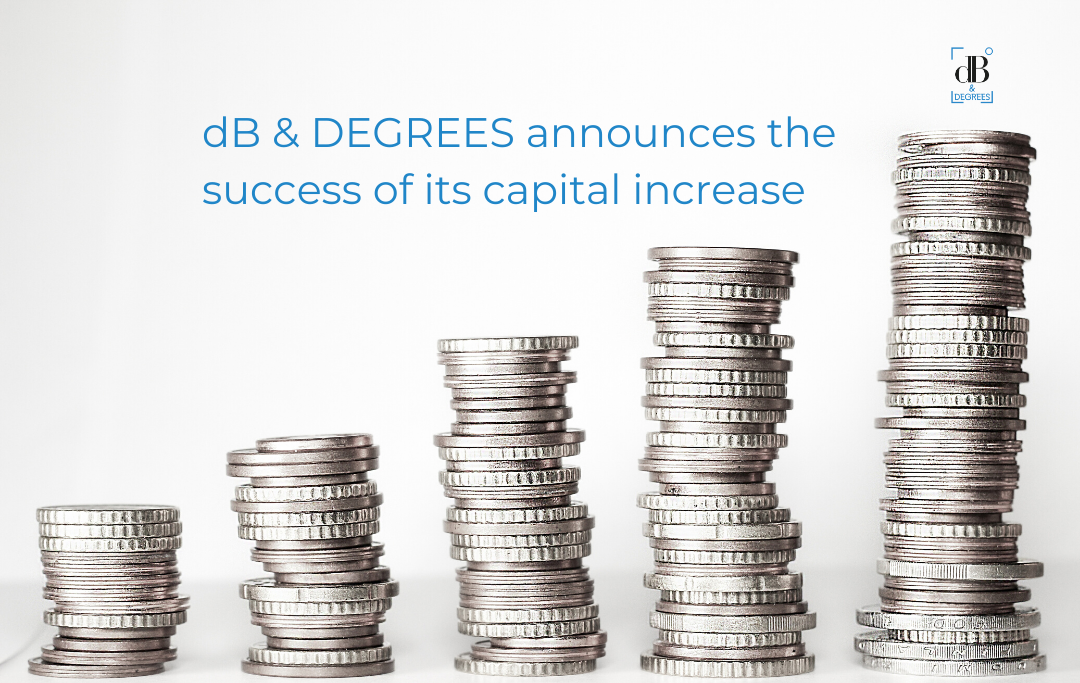 Posted on May 11, 2020
On March 31, 2020 at 6 p.m., dB & DEGREES, the specialist in electromagnetic shielding and heat dissipation technologies for the electronics industry, today announced the success of its capital increase operation. It is now increased to 215,000 euros.
Pursuant to a resolution of the Extraordinary General Meeting on March 4, 2020, the share capital of SAS dB & DEGREES was increased by eighty thousand (80,000) euros, by contribution in cash .
Frédéric Moutailler, President of dB & DEGREES said at the end of the operation:
"We would like to thank our shareholders for their overwhelming support for the capital increase during the Extraordinary General Meeting last March.
These new funds raised on the occasion of the capital increase will help us to accelerate our growth strategy in France and abroad, in particular through the ongoing deployment of our means of production but also by the financing of future organic growth operations. Today, all the conditions are met to allow dB & DEGREES to quickly reach its ambition of becoming a key player on the international markets "