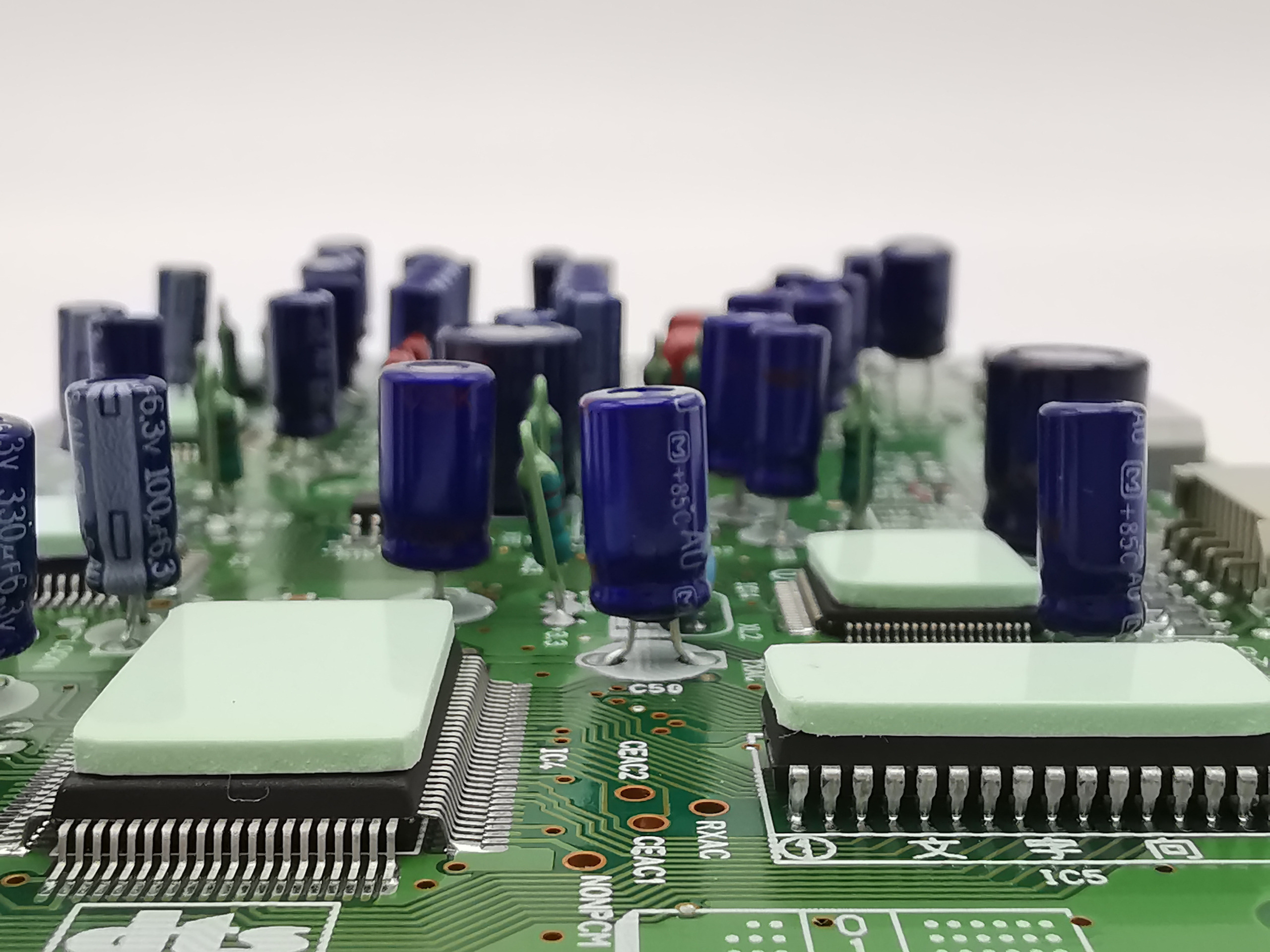 Posted on November 19, 2019
To ensure the operational safety and service life of electronic semiconductors, to maintaining them in a temperature range that meets their technical specifications is essential. Therefore, the quality of the contacts between the components and their heatsinks has a preponderant role to ensure an efficient thermal management and thus a durability of the electronic components, to optimize the durability of the equipment.
For this reason, Thermal Interface Materials (TIM) are becoming increasingly important in the electronics industry due to their characteristics that make it possible to fill any air gap between the hot electronic component and its heatsink. They also minimize the mechanical stresses applied to the electronic boards, and most of them are both electrical insulator and thermal conductor. Their technical characteristics make possible to extend the life of the electronic components.
It is therefore essential to check their exact level of performance in terms of thermal conductivity.
How to know the real thermal conductivity of a TIM?
In fact, when you are looking for a thermal conductive material to interface between your power component and your heatsink, your first reflex is certainly to consult the data sheets and compare the materials between each other, whether they come from a same manufacturer or the competition.
But when, from one technical data sheet to another, you discover that the measurement methods used on the different TIM materials are not the same (ASTMD 5470, ASTMD 5470 modified, ISO), what conclusions can we draw from it about the true thermal conductivity of the device?
The task is not easy … And you have neither the time nor the budget to test them all!
Last September 6th, THERMOCONCEPT published a brand new article dedicated to the THERMAL CONDUCTIVITY OF TIMS (THERMAL INTERFACE MATERIALS) with the HOT DISK, in which they refer to the latest measurement campaign of dB & DEGREES.
During this campaign, various high performance thermal pads from our range (up to 16W / mK) were tested, using the Hot Disk method (ISO 22007-2). The HOT DISK Thermal Performance Measurement Method (ISO 22007-2) is more reliable than the conventional ASTM D5470 method for measuring high performance TIMs thermal interfaces, especially beyond 5 W / mK and up to 16 W / mK.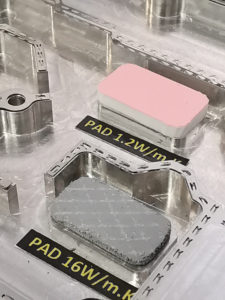 An independent measure for a reliable result.
THERMOCONCEPT is an independent laboratory, which ensures its impartiality. He is also the only certified HOT DISK trainer in France, which guarantees his professionalism and expertise in the reading and scientific interpretation of measurement data.
This measurement campaign, conducted on our products and on certain competing products, allowed us to increase our expertise in consulting when it comes to replacing a material of our competitors in an existing equipment.
Do you want to use thermal interfaces?
Do you use or will you use thermal interfaces to increase the performance and life of your electronic equipment? By our positioning, we are able to advise you and identify for you the most suitable interface to your needs, with verified characteristics.
Do you want to challenge us by submitting your project?
We will be happy to contribute to the success of your next technical development. Contact us!