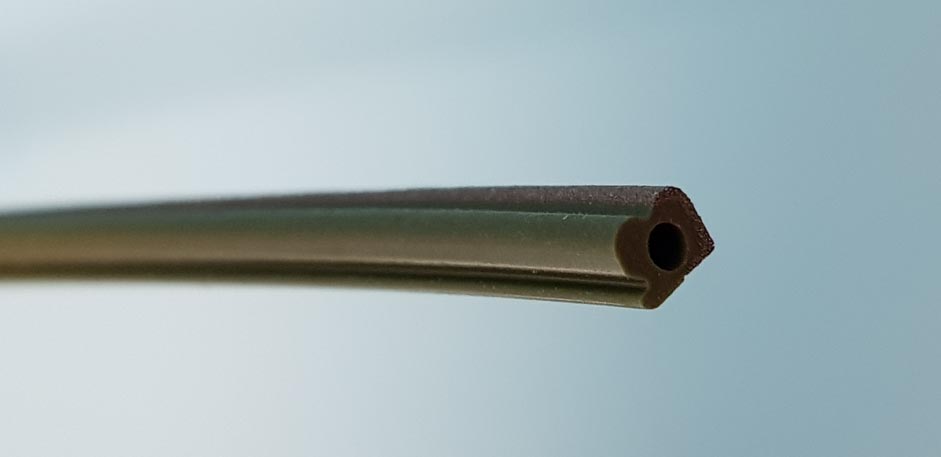 Posted on August 7, 2019
Finding an effective solution to corrosion problems with a conductive gasket subjected to salt spray is not easy.
Let's talk about a real case that we solved, about sealing via an aluminum groove.
For a highly stressed equipment that is used in outdoor environments, the requirements in terms of fluid sealing and electromagnetic shielding are important. If you don't care about this, you will find your outdoor equipment having corrosion issues. The main difficulty of the mechanical assembly of the equipment lies in being able to absorb the large mechanical tolerances on metals such as aluminum.
A military client, whose name we cannot divulge, asked us to solve this type of issue.
Corrosion with a Ni / C loaded O-ring in salt spray
We were involved in the development of a new military project, to provide high performance thermal conductive interfaces (TIM). During our intervention, our customer told us about its fluid tightness problems IP 67, encountered on its equipment with a loaded O-ring Ni / C, located in a groove. This one, badly studied in its geometry, did not absorb all the tolerances of the Aluminum mechanics and thus did not ensure a sufficient sealing for this Outdoor equipment.
During the salt fog tests, the equipment was exposed for more than 700 hours. The result obtained by the client was catastrophic: corrosion appeared everywhere, including in the groove since the conductive gasket did not insure enough its sealing function.
It was impossible then for the customer to go further in the deployment of his equipment.
The solution: a coextruded fluorinated silicone gasket of the dB-TWIN Serie
We then proposed to our client to share with us his 3D files and based on his data, to propose a solution that would allow to not rework his mechanics. This would enable the customer's equipment to pass quickly and at a limited extra cost his most demanding climatic tests.
From the 3D files of the mechanics of our client, we considered all the constraints and mechanical tolerances of its mechanics, and we developed a section of coextruded gasket of the dB-TWIN Series. We have recommended to our customer a fluorinated silicone gasket, to ensure both the IP seal but also to provide a particularly effective barrier against hydrocarbons.
For a better compatibility of the galvanic coupling of its equipment, we decided to change the conductive particles compared to the particles used in its old O-ring gasket: we selected a solution loaded with particles of Ni / Al instead of Ni / C. The electromagnetic shielding of the gasket has been reinforced.
Pur silicone with partial coating of loaded silicone: efficiency and economic
These co-extruded dB-TWIN gaskets Series are available with partial or full conductive silicone coating. In the specific case of our client, the partial coating was particularly effective in resisting to salt fog: the unloaded part is exposed to salt spray and ensures a perfect seal despite environmental aggressions. This partial recovery had the additional effect and largely appreciated by our client: a substantial financial gain on the cost of this gasket.
We then highlighted to our customer one of the many advantages of the dB-TWIN gasket Serie: as it is mainly made of a silicone base, it naturally offers increased softness and flexibility compared to its fully loaded silicone equivalents (which are much harder). This mechanical characteristic allows to reduce the clamping forces, thus limiting the deformations of the mechanism. This gasket softness and flexibility allows to reduce the number of screws of the equipment, when it is selected at the start of the design of the equipment.
Since, our gaskets are used on each the new equipment of our client, for its greater peacefulness.